Guidewire Dispensers, Fiber Optics Sheathing & Protective Packaging Tubing
Also called furcation tubing, these products are commonly used in fiber optics to protect & bundle these fragile fibers, & are medical grade material that offers increased lubricity, reduced labor costs, allowing for faster loading & release of your wires & devices.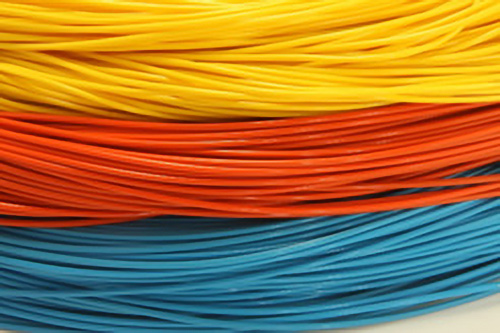 Auto load
Efficient final assembly
Reduced labor costs
Reduced loss/rejections
Longer & thinner wire
Allow for longer & thinner wires in thermoplastic devices. The high lubricity of these polymer tubes & sleeves easily slides over optical fibers without damaging them & decreases strain & friction.
Common industry applications include:
Medical diagnostics, chemical drug tests, adhesives & first-aid preparations
Dental general use
Pharmaceutical preparations
Cosmetic general use
EXALT offers:
Traditional USP Class VI Medical Grades
DEHP-Free & Phthalate-Free Formulations
ETO & Gamma Compatible
Colored, Tinted, Striped & Frosted
Cut to Length/Neat Packed
Sizes: Custom Sizes to .500" OD & Diameters to Accommodate Most Standard Clips, Custom Lengths
Materials: LDPE & HDPE Polyethylene, Polypropylene from CP Plastics Group, DowDupont, Eastman Chemical Company, Equistar – a subsidiary of Lyondell/Basell
Ask the Experts
*It is the customer, or device manufacturer's responsibility to ensure that any given tubing is suitable for its intended application. No warranties are given; All implied warranties of merchantability or fitness for particular purposes are expressly excluded.