Multilayer & Composite Medical Tubing
for Sensitive Fluid Path, Gas Sampling & Low Friction Delivery Channels
Co-extrusion technology improves functionality by applying unique materials, with their associated properties, in the desired location of the co-extruded tube. Lubricious materials can be extruded on the inner diameter of a tube while a soft, flexible material is simultaneously extruded on the outside diameter. This allows for an inert fluid path, easily bondable & printable outer layer.
Co-extrusion is often associated with the extrusion of multiple (two or more) layers of material extruded simultaneously to produce a multilayered medical tube. Co-extrusion is invaluable for lean manufacturing of components that would otherwise require assembly of distinct parts.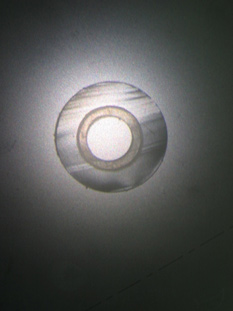 EXALT offers:
Common Multi-Layer Specification in PVC/EVA/PE
Custom Non-PVC Layer Configurations
DEHP-Free, Phthalate-Free & PVC Free Formulations
ETO & Gamma Compatible
Colored, Tinted, Striped & Frosted
Cut to Length/Neat Packed & Rollstock
Sizes: ID's & OD's from .010-.500", Custom Lengths, Layers & Wall Thickness
Materials: Customizations of up to 3 Layers of Various Materials
Ask the Experts
*It is the customer, or device manufacturer's responsibility to ensure that any given tubing is suitable for its intended application. No warranties are given; All implied warranties of merchantability or fitness for particular purposes are expressly excluded.