Soft TPE Tubing for Replacement of Latex, Silicone & PVC
Thermoplastic elastomer (TPE) possesses recyclability properties where you can reprocess scrap or reject parts. The material has a good compression set & chemical resistance but not at high or low temperatures. The material can also be formulated to be non-tacky, which helps repel dirt & other contaminants. Additional advantages include: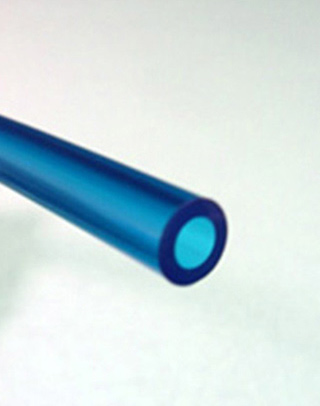 Abrasion resistance
Excellent color ability
Good electrical properties
Heat-sealable
High elasticity
High fatigue resistance
High impact strength
Low compression set
Low density
Low specific gravity
Moderate UV resistance
Resilient to chemicals & weathering
Strong & flexible at room temperature
Suitable for high-volume injection molding
Two-shot molding options
Various surface characteristics & properties
EXALT offers:
Traditional USP Class VI Medical Grades
DEHP-Free & Phthalate-Free Formulations
ETO & Gamma Compatible
Colored, Tinted, Striped & Frosted
Cut to Length/Neat Packed
Sizes: ID's & OD's from .010"-.500", Custom Lengths
Materials: Styrenic Based Thermoplastic Elastomers (TPE) from Saint-Gobain – C-Flex®, Mexichem Specialty Compounds (AlphaGary) - Evoprene®, Kraton Polymers - Kraton, Teknor Apex – Medalist® & Monprene®, Exxon Mobile – Santoprene™, PolyOne – GLS™ Versaflex™ & Dynaflex™
Ask the Experts
*It is the customer, or device manufacturer's responsibility to ensure that any given tubing is suitable for its intended application. No warranties are given; All implied warranties of merchantability or fitness for particular purposes are expressly excluded.