Ultra-Soft PVC Medical Tubing
for Cuff/Bladder Tubes, Drains & Pump Segments
We manufacture Ultra-Soft PVC Medical Tubing which is:
Used in blood and infusion bags due to its smooth surface, tube flexibility and low crimping qualities which provide excellent fluid flow capabilities.
Used in blood pressure cuffs because of bendability and resistance to kinking allowing for even airflow and greater accuracy.
Used in pump segment applications for flexibility, maintaining its original shape, and in certain applications, a thickened wall is designed in order to help minimize kink-ability.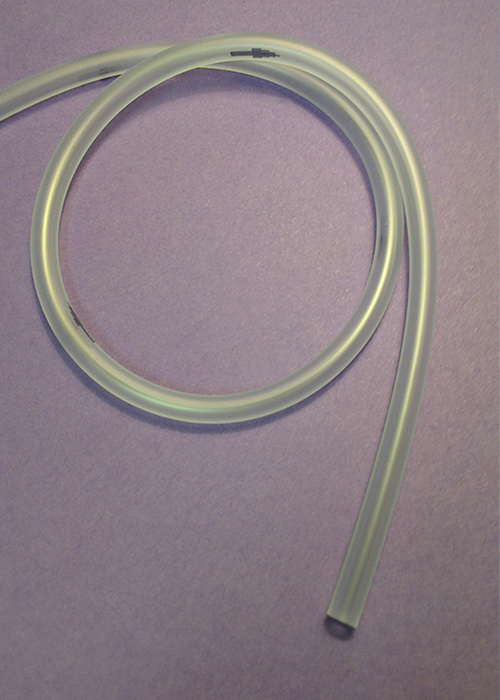 EXALT offers:
Traditional USP Class VI Medical Grades
DEHP-Free & Phthalate-Free Formulations
Latex-Free & Non-Silicone
ETO & Gamma Compatible
Colored, Tinted, Frosted
Cut to Length/Neat Packed
Sizes: ID's & OD's from .010-.750", Lengths from .250"
Materials: Durometers from Ultra Soft 40A to Semi-Rigid 98 Shore A
PVC Resins from Mexichem Specialty Compounds (AlphaGary), Colorite Plastics, PolyOne & Teknor Apex

Ask the Experts
*It is the customer, or device manufacturer's responsibility to ensure that any given tubing is suitable for its intended application. No warranties are given; All implied warranties of merchantability or fitness for particular purposes are expressly excluded.